. . . simple ingredients

. . . an effortless dessert . . .

rich in pumpkin flavor

.




Indulge yourself and your guests with this pumpkin cheesecake dessert. The warm-flavored
gingersnap
cookie crust delightfully blends with the
rich, creamy pumpkin filling
to create a most pleasing tasting experience. Drizzled with maple syrup, and accompanied with fresh whipped cream ~ this Fall dessert will surely have your guests talking!
_____________________________________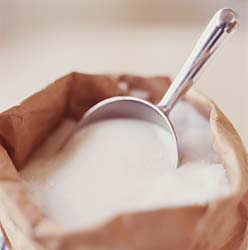 Ingredients
21 gingersnap cookies, crushed (about 1

1/2

cups)
5 packages (8 ounces each) cream cheese, softened
1 can (15-ounce) solid-pack pumpkin
1 teaspoon ground cinnamon
1 teaspoon vanilla extract
Dash ground nutmeg
Directions
In a small bowl, combine gingersnap crumbs and butter.
Press into a greased 13-inch x 9-inch baking dish, set aside.
In a large bowl, beat cream cheese and sugar until smooth.
Beat in the pumpkin, cinnamon and vanilla. Add eggs; beat on low speed just until combined.
Pour over crust; sprinkle with nutmeg.
Bake at 350 degrees F for 40-45 minutes or until center is almost set.
Cool on a wire rack for 10 minutes. Carefully run a knife around the edge of baking dish to loosen; cool 1 hour longer.
Refrigerate overnight.
I recommend preparing this dessert one day in advance. The cheesecake has an even richer, creamier flavor and texture the next day!
Cut and drizzle with maple syrup and dollop with fresh whipped cream.
Yields: 24 servings
Ingredients
1 cup heavy whipping cream
3 tablespoons confectioners' sugar
1/2 teaspoon vanilla extract
_____________